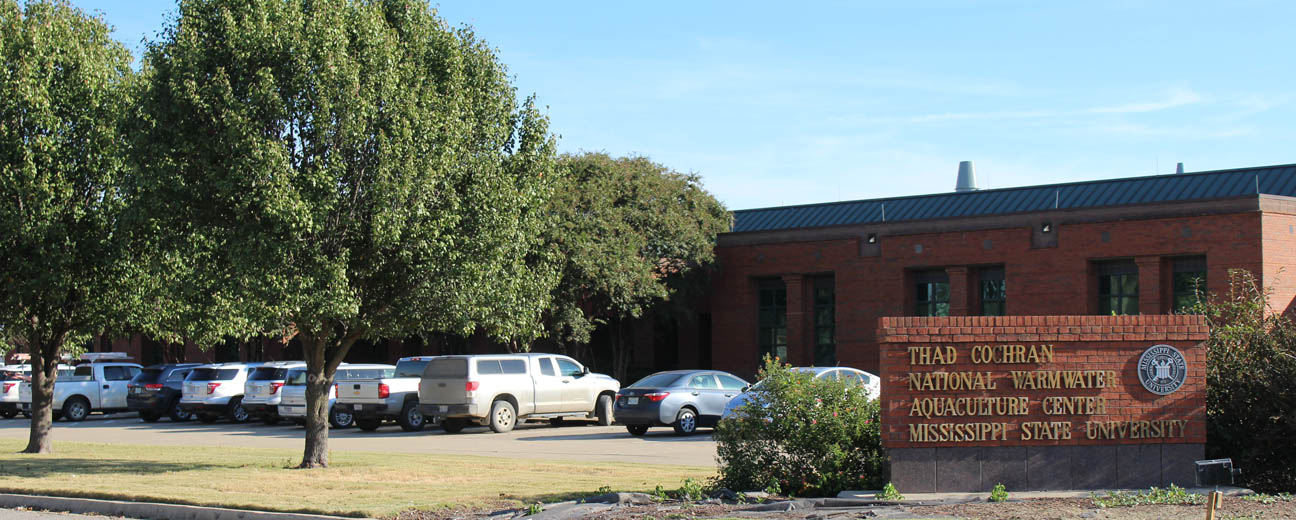 The Southern Regional Aquaculture Center (SRAC) is one of five Regional Centers administered through the USDA Cooperative State Research, Education, and Extension Service. SRAC was organized in 1987, and the first research and extension projects were initiated in 1988. The region consists of thirteen states and two territories. Mississippi State University serves as the Host Institution for SRAC, and the Administrative Center is located at the Thad Cochran National Warmwater Aquaculture Center, Stoneville, Mississippi.
In the simplest sense, SRAC provides an efficient means for identifying and solving regional problems. Priority research and education needs for the Southern Region are identified by the Industry Advisory Council, which consists of aquaculture industry representatives from throughout the region, and the Technical Committee, which comprises research and extension scientists from institutions across the southeast. These two groups recommend project areas to the SRAC Board of Directors, which then selects priority categories for project development and funding. The best scientific talent in the region is then brought together to address the problem.
For more information, visit srac.msstate.edu.